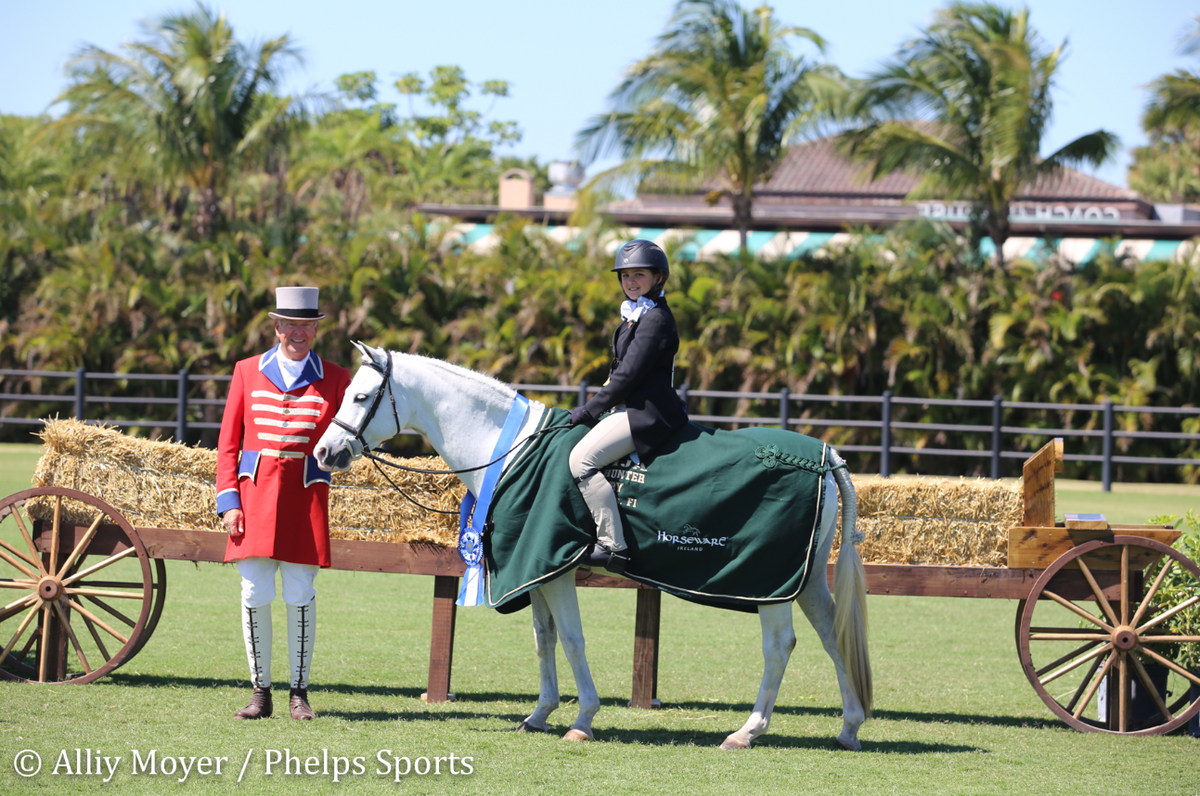 Swing Into Show Season!
It's show season and that means getting into the swing of things! At PonyTail Bows that means we're working hard on making our beautiful bows so your rider can look and feel her best at every competition.  We want her to Dress Up. Play Hard. Stand Out.
We're kicking off show-season with a brand new newsletter that's designed to give riders and their support crew (moms & dads) expert advice from seasoned riders and show-women. Each month we'll feature a product spotlight and special offer, the best industry tips and tricks to look your best, inspirational stories from our USHJA delegates and a little more information about how we support our community with every bow sold. Check back monthly for new information.
Let's get ready and enjoy this journey together.
Product Spotlight:
Inspired by the Pony Finals 2017, the Classic Collection compliments the traditional show look by highlighting the tan in breeches and classic show jacket colors. These classic bows compliment the attire that have long been standards in the show arena.
All Ponytail Bows in the Classic Collection feature a 3" tail.
The Saylors' Set is designed and named after our delegate Saylors. It's one of our most popular sets. This gentle feminine set features robin's egg blue, tan and a stunning silver dazzle. Made from a combination of grosgrain ribbons to create a classily beautiful look with any color show jacket.
The Chandler's Set is designed and named after Chandler Wilks from Pony Finals. It features gold dazzle grosgrain ribbons with navy and red accents for a pretty pop of color. This fabulous set is as fun and sparkly as the rider it's named after, and lets your rider show a pop of personality.
Tips & Tricks:
Braids to the Blades
This easy trick guarantees that your rider's hair never falls into the faux pas of covering her number! Our rule of thumb is braids to the blades!  Whether your rider's hair is to the middle of her back, or down to her waist it's easy to ensure the braid comes to the blade. Simply roll the braid until it meets the bottom of the shoulder bone, press it flat and secure with a small rubber band. Then add your favorite Ponytail Bows to add a touch of personality. Our bows are designed with a shape and style that keep trainers and judges happy.
Delegates:
Celebrating Hard Work with Riley McKesson
"I love the connection that I make with the ponies and horse that I ride," said Pony Tail Bows delegate, Riley McKesson. "They become my best friends." This March, Riley and one of her best friends, Rollingwoods Stickler, took home the first-place $5,000 prize at the USHJA Pony Hunter Derby.
Riley, who lives in Wellington, FL, works hard both in and out of the ring. She is a fourth-grade honor student in her school, and rides every day of the week except Mondays. While she knows school is important, she says she'd rather be riding. 
Ten-year-old Riley has been riding since she was two, starting in the lead line. This year she has two rides; Rollingwoods Stickler "Stickler" is her medium pony and a new horse Rather Clever. "The best thing about my horse is that he will always jump the jumps not matter what it takes," says Riley. "I love the most that my pony takes care of me."
She and Stickler earned a score of 87 in the classic round, and a 82 in the handy round. Their overall score of 189 was untouchable by the other competitors. We are so proud  of Riley and her hard work.
Riley says the hardest thing she has had to overcome in her riding is her show nerves. Her mom encourages her not to be so "spooky", and she must have figured that out to take home such a big prize. She also trains hard, has fun and listens to her trainer. Her favorite thing about her trainer is that he is very detailed and takes time to go over things with her.
Charitable:
The Annual Runway to Hope Beauty Bash Weekend
The mission of PonyTail Bows is to create beautifully handcrafted products, with the ultimate goal of making a difference in our community and by empowering your girls on the athletic fields. That is we are proud sponsors of the Runway to Hope Beauty Bash Weekend that happens every year in our hometown of Orlando, Florida.
The Bloomingdale's Beauty Bash Weekened allows children and their families impacted by pediatric cancer a much needed break from hospitals, doctors, treatments medicines and other challenges they endure every day. The children become models and each pick out an outfit from Bloomingdale's to wear on the runway for the upcoming Spring Soiree Gala night on May 19. Tracey and her team meet with each model to design and create a custom headpiece or accessory especially for them that will help them to rock the runway in the PonyTail Bows way – Dressing Up, Playing Hard and Standing Out.
No one deserves this special treatment more than these lovely children and their families. For one weekend in May, they will meet new friends, make awesome memories, and receive the full red carpet treatment. When you purchase a PonyTail Bow for your special days, you help us make these things happen for other young girls. Thank you.