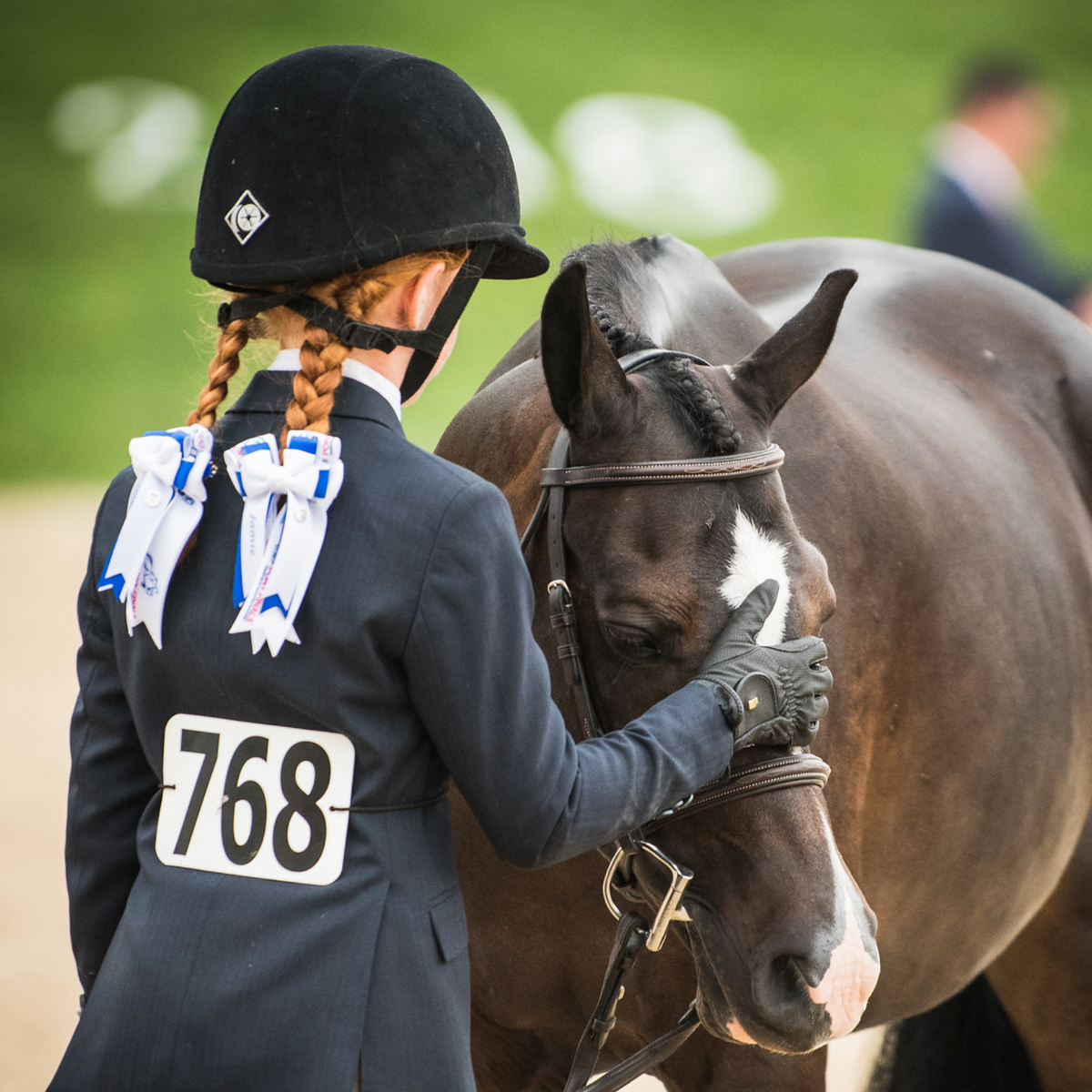 5 years ago, I loved the idea of making a product that was in the equestrian industry better. I saw reasons for improvement. Bows were too big, causing distractions to the judges. In fact, there were discussions over several years from trainers and judges across the country to ban the product. Ultimately the result was US Equestrian publishing a rule that stated a rider could be eliminated or not judged if their bows covered their number!
So, I have continued on a journey to refine our product. Construct bows in a shape and style that riders would love, would hold up to the bopping and jostling of being worn and that trainers and judges would see as an attractive accessory rather than a distracting nuisance.
What has happened  along the way is that I have fallen in love with all the people that have come into my life because of these bows! It is for this reason that I am writing this blog. To share with you all what I have learned about all things bows but more. Ideas, tips and collaborations with other brands some equestrian, some not to help make a difference, even if it is to just a few. What I have realized on this journey is that these beautiful, adorable sometimes sassy bows (I swear they have their own personalitites!)  have given me a platform to share what I have learned. From my totally epic failures to my life transformations. Even new products I am working on! 
This is going to be super fun, so join me and lets see where this goes!
Tracey, 
Founder of PonyTail Bows